Gilroy Lab @ Louisiana State University
This is the personal website for Dr. Shawn Gilroy, a professor of School Psychology at Louisiana State University. This site features a wide array of information and resources related to the work done in the lab. Our work spans multiple domains, often occuring at the intersection between behavioral science, computer engineering, and education. This website is a repository of various projects, materials, resources, and various other tools for both educators and researchers.
Selected Recent Preprints
Selected Recent Publications
Selected Active Software Projects
Math Fact Fun
The Math Fact Fun (MFF) program originated following observations that far more free and accessible intervention materials were available for reading than for math or writing. The MFF program is an extension of Brian Poncy's MIND intervention, integrated into a web-based platform to streamline benchmarking, progress monitoring, and academic intervention.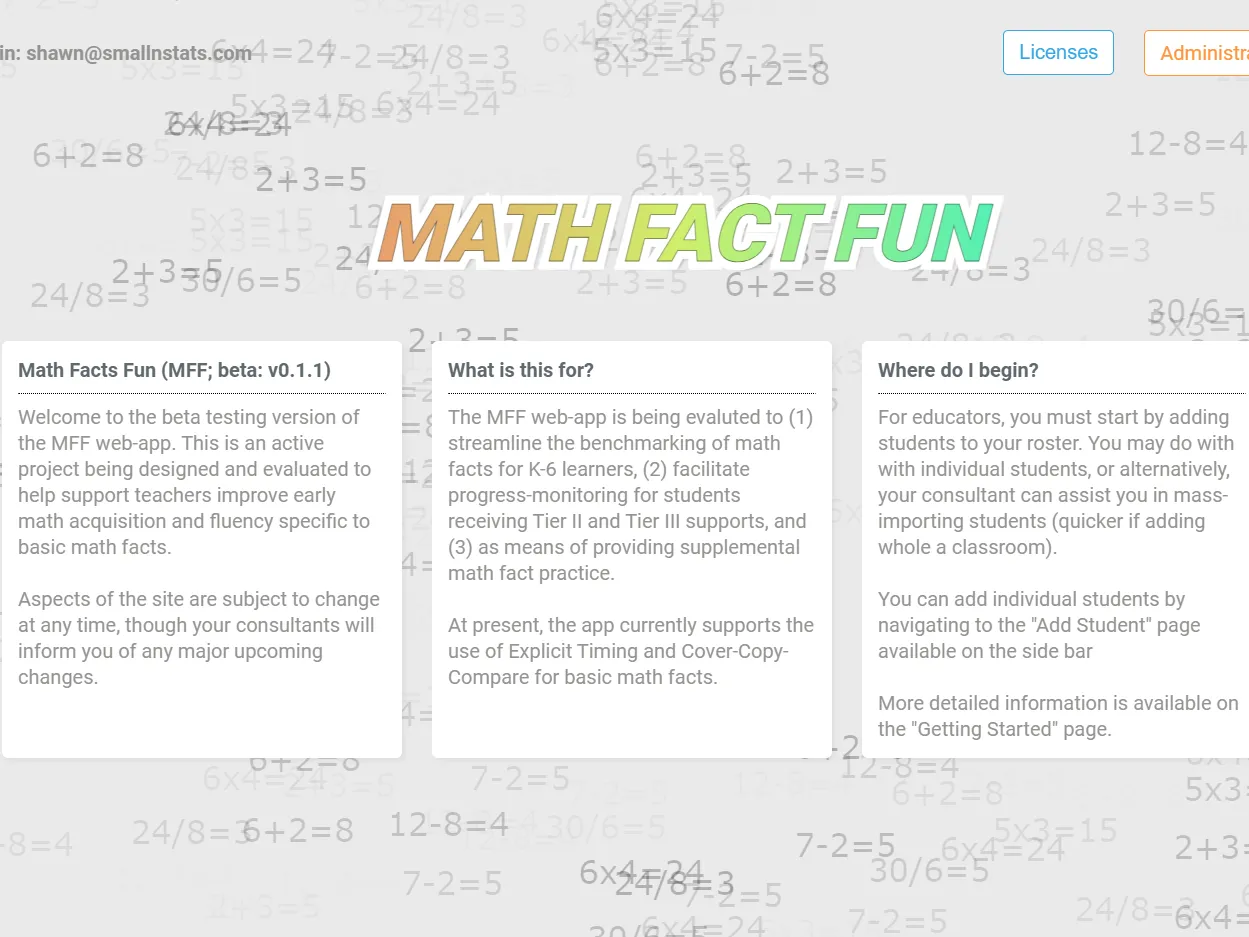 FXL: Single Case Plotting in R
The Faux Excel (FXL) package in R was designed for the explicit purpose of abandoning spreadsheet software as the de facto means of constructing single case research figures. The nuanced conventions in single case design required a custom-built graphing engine and this was designed for use within the R ecosystem.
Data Tracker: Data Collection System
Data Tracker was designed to be the in-house data collection system used by the Behavioral Engineering Lab. Most options for low-latency, high customizability data collection systems are either cost-prohibitive or have substantial compatibility, security, or reliability challenges. Methods have been built to automated various checks for data integrity and minimize human error.